1 LEFT! - lithographic zine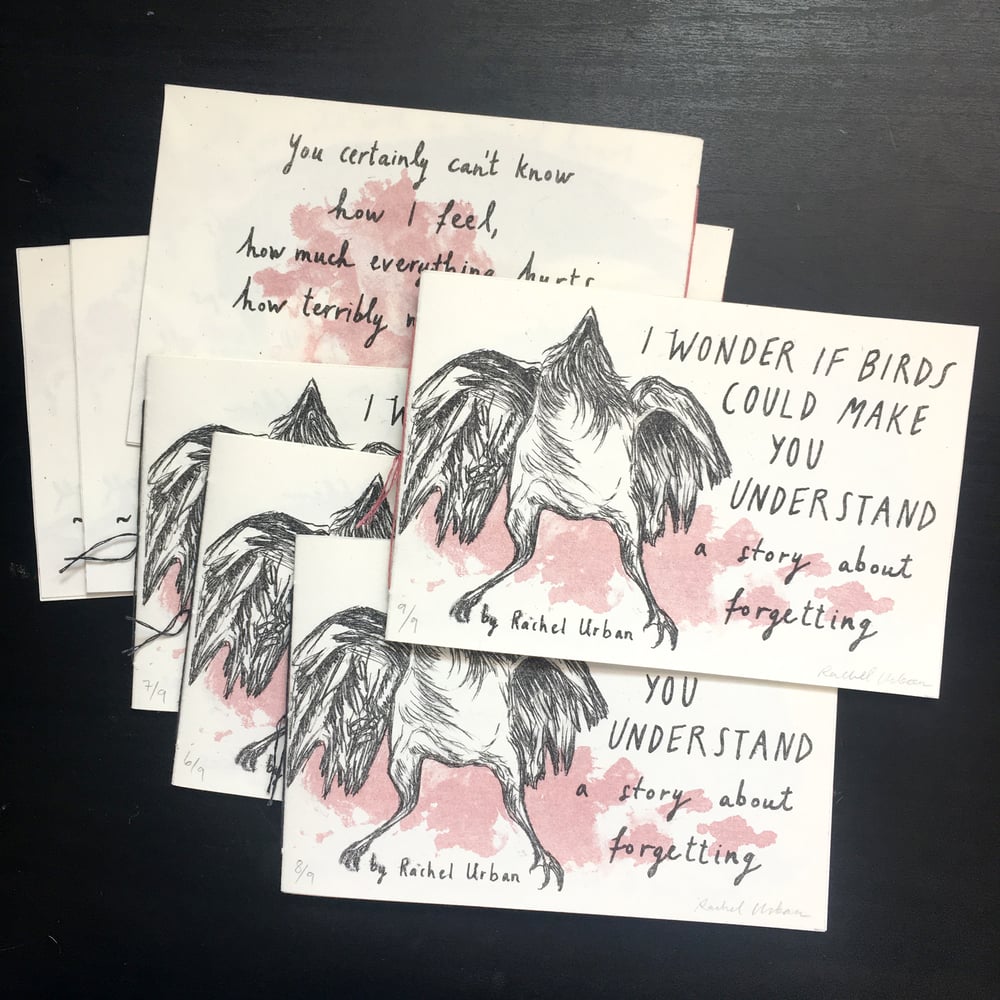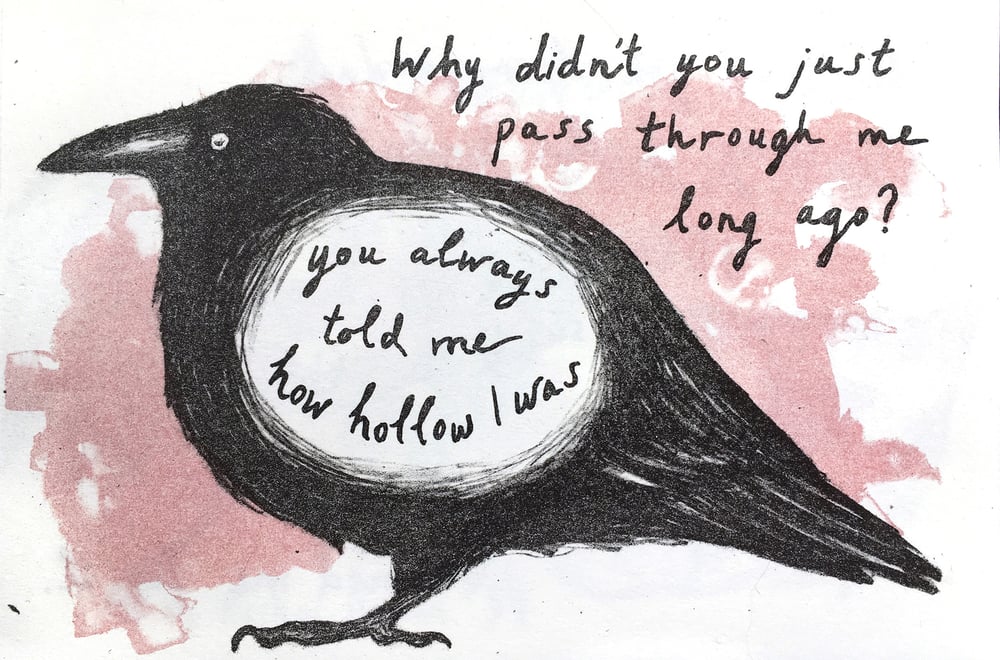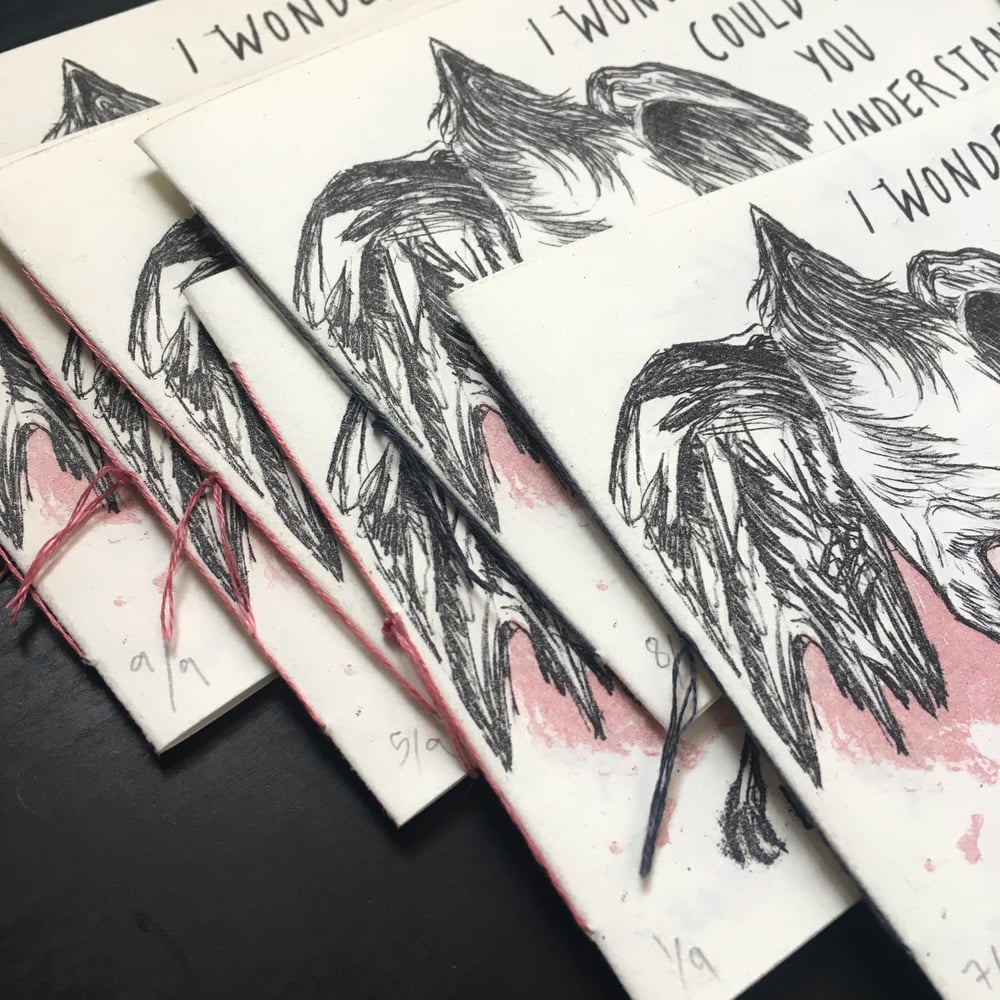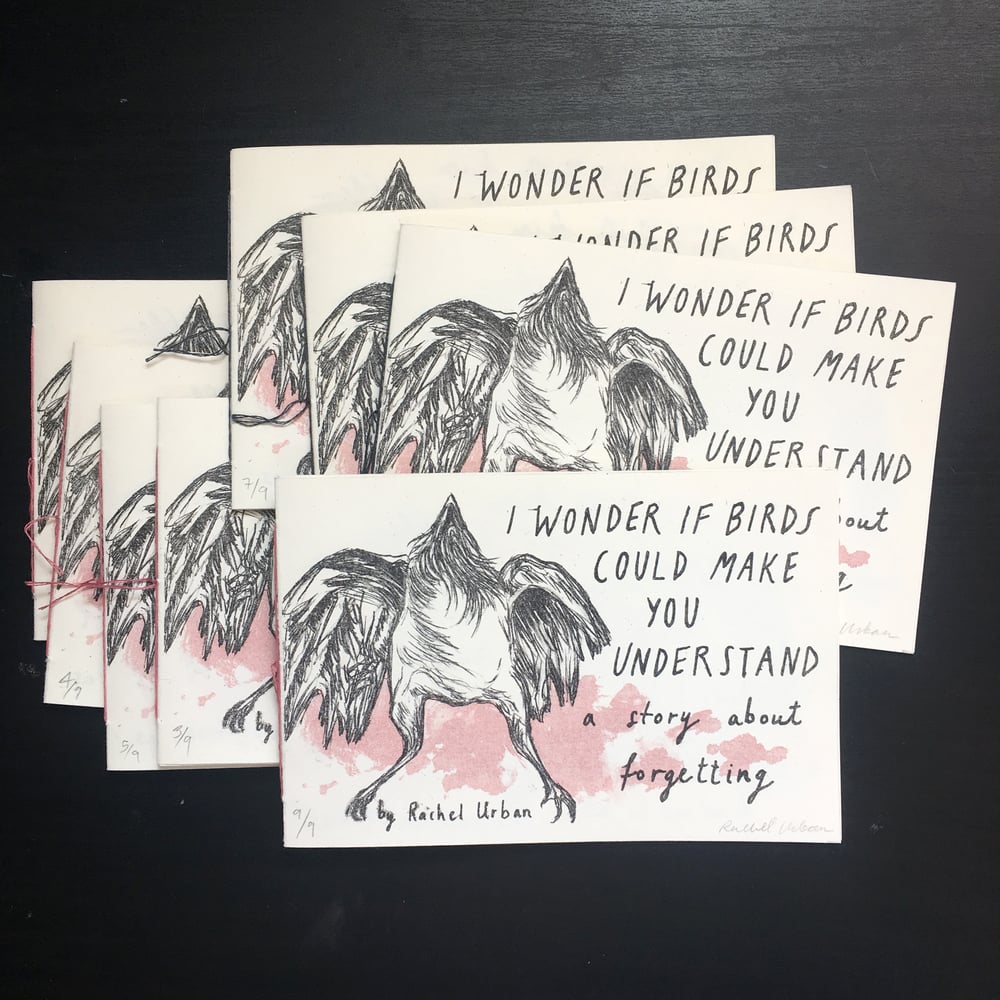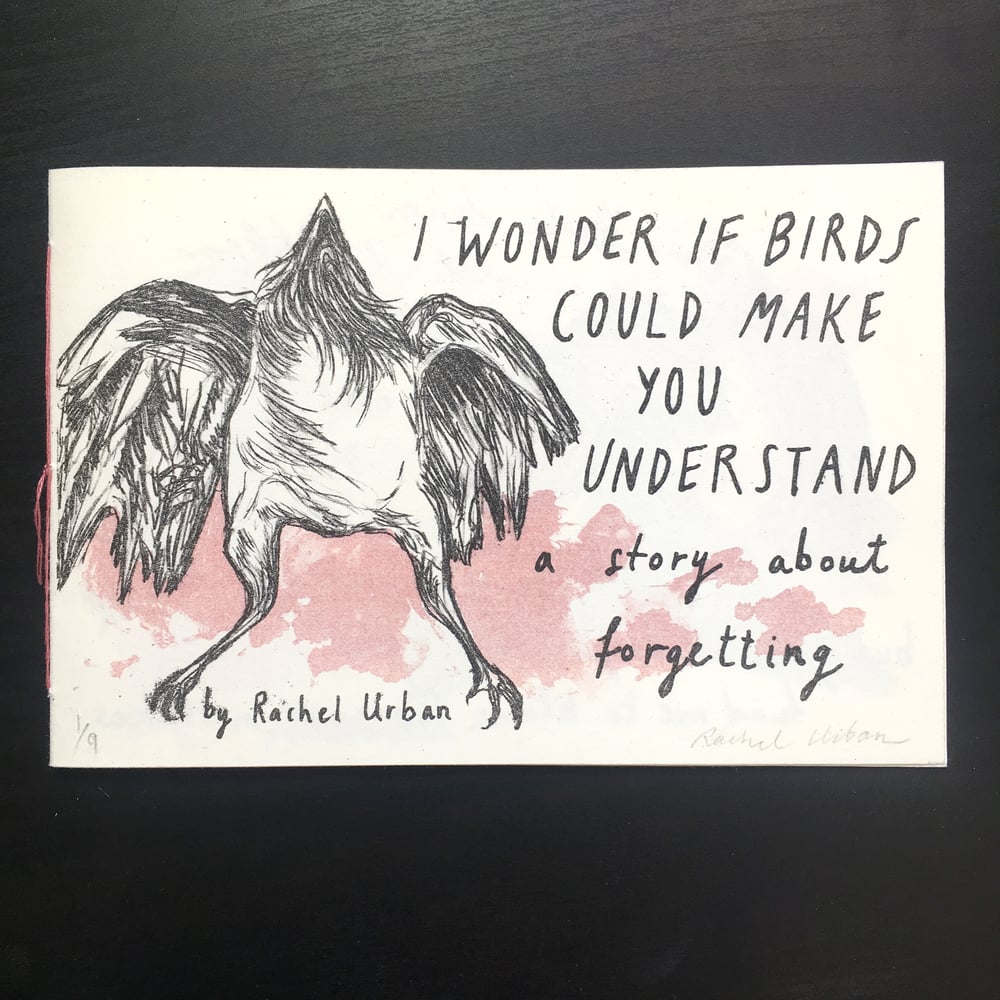 I wonder if Birds Could Make You Understand
Photo litho zine using drawn images, limited editon of 9, some with grey string binding, some with pink.
Two layers printed on Rives lightweight paper. 8 pages.
This zine is "a story about forgetting" but I made it to
remember, and recognize the feelings that I was left with after being so resented in an emotionally toxic relationship in the past. I hoped it would help me fully forget how it felt to believe I should hate myself because of someone else's perception. It did end up being cathartic to make and I'm happy I did.